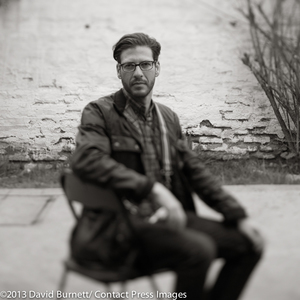 Michael Magers is a documentary photographer and journalist based in New York City. He is a frequent collaborator with the highly acclaimed team at
Roads & Kingdoms
and served as the lead photographer on their award-winning books, "
Rice Noodle Fish"
and "
Grape Olive Pig"
(as well as contributing to the 3rd book in the series
"Pasta Pane Vino"
) published by Harper Collins/Anthony Bourdain. His images are exhibited both internationally and in the U.S. and have appeared in a wide range of digital and print publications including TIME, Smithsonian, Vogue Italia, Huck Magazine, Outside, The California Sunday Magazine, CNN's Explore Parts Unknown, Saveur, New York Times - T Magazine (Instagram Takeover), Grantland, Barron's, The Guardian.com, and L'oeil de la Photographie.
Michael's work documenting craftsmanship in Japan was named a 2016 Critical Mass Finalist.


Selected Awards & Exhibitions
December 2018 -
Ichiren-Takusho - A Shared and Common Fate (celebrating Japanese Tattoo Artist Horiren 1st)
,
Black Box Gallery
, Osaka, Japan and
Le Deco Gallery
, Tokyo
December 2016 -
Slideshow Night
,
Annenberg Space for Photography
, Los Angeles, California
September 2016 -
Critical Mass 2016 Finalist
-
Shokunin: Japan's Vanishing Masters
June 2016 -
Una Noche, Images of Cuba's New Musical Vanguard
,
La Fabrica de Arte Cubano
, Havana, Cuba
January 2016 -
Joint exhibition with Japanese Shokunin NAKAGAWA Shuji
,
L'Esprit d'Artisan Gallery
, Paris, France
January 2016 -
Awakenings
(ASMP Los Angeles Group Show),
PhotoLA
, Los Angeles, California
September 2015 -
Ama: Japan's Aging Freedivers
,
The Ama Museum (permanent collection)
, Toba, Japan
August 2015 -
Fossils of Light and Time
,
Juried Publication of the Detroit Center for Contemporary Photography
(Curated by Elizabeth Avedon)
May 2015 -
Shokunin
(Solo Show),
Nagasaki Peace Museum
, Nagasaki, Japan
April 2015 -
Offerings
(Group Show),
Kyotographie
, Kyoto, Japan
January 2015 -
Margins
(ASMP Los Angeles Group Show),
PhotoLA
, Los Angeles, California
May 2014 -
Polish
(Group Show),
Rox Gallery
, New York, New York
March 2014 -
Sumo and Street - Images from Japan
,
Jay Kos
, New York, New York